I went to a party! A virtual gift exchange party, that is.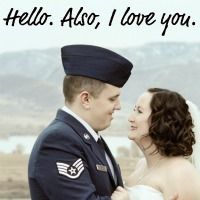 My favorite thing about her blog is her section
101 in 1001
. If you haven't heard of this, basically she chose 101 goals-dreams-wishes-call-them-what-you-want to complete in 1001 days. I LOVE her list!
She recently got
married
on November 11, 2011!
Oh, and she currently lives in Japan!
And here is her cute package that she sent me:
It's all from Japan! How cool is that?! I was a bit thrilled about that fact. Especially all the Japanese writing on the tags. Saweeeet!
7-Japanese chocolate cookie things
Thanks so much, Sue! I love the stuff!